Motel Te Kuiti's Location
Situated in the heartland of the King Country, Te Kuiti is at the junction of State Highways 3 and 30 in New Zealand's North Island. Te Kuiti is best known as the sheep shearing capital of the world. Within easy walking distance from Motel Te Kuiti, you'll find a New World supermarket, The Warehouse, iSITE tourist information centre, and a great variety of shopping and dining options. The wider Waitomo District features the world famous Waitomo Caves, where you'll find glowworms, blackwater rafting, abseiling and tours of the magnificent landscape.
Local Activities & Attractions
Active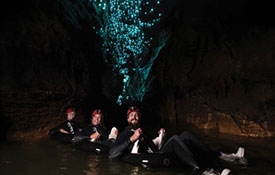 Black Water Rafting
What began as a special treat for a brave few has developed into a spectacular tourism attraction that gives visitors of all ages the chance to abseil, weave, jump, climb, and float through a glowworm-studded subterranean wonderland at Waitomo Caves.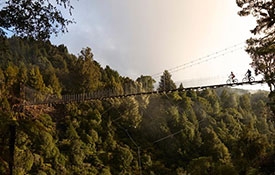 Timber Trail
Rejuvenate your spirit with a ride through the ancient forests of the Timber Trail and expect to be wowed by the views. Following old tramlines and specially designed track, the trail is a perfect weekend destination right in the centre of the North Island within easy reach of most of its main centres.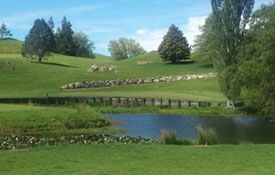 Golf
There is an 18-hole golf course in Piopio, where sheep maintain the fairways! There is also a challenging course at Waitomo.
Sightseeing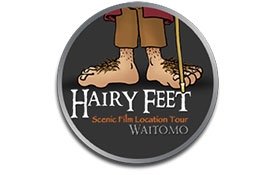 Hairy Feet Scenic Film Location Tour
Visit New Zealand's stunning Denize Bluff's farm and tour where Sir Peter Jackson, director of Lord of the Rings Trilogy, filmed extensively for The Hobbit: An Unexpected Journey. Towering limestone cliffs, a primeval native forest and massive rock formations on this Piopio farm, near Waitomo, became the location for Trollshaw's Forest and where Gandalf bestows Bilbo with the sword "Sting".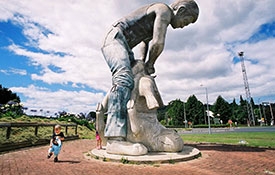 Shearing Statue
Visit the giant Shearing Statue which weighs 7.5 tonnes at the beginning of State Highway 30. A few other large statues you can find include the Weta Wall and Bronze Bat on Rora Street.
Shopping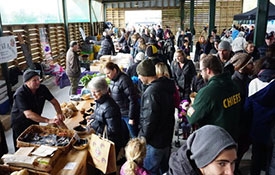 Waikato Farmers Market
Buying at a farmers market is the best way to connect with where your food comes from. Talk to farmers and learn more about how your food is produced. Find out about sustainable farming practices that these small producers use and that make them so different from large commercial farms.